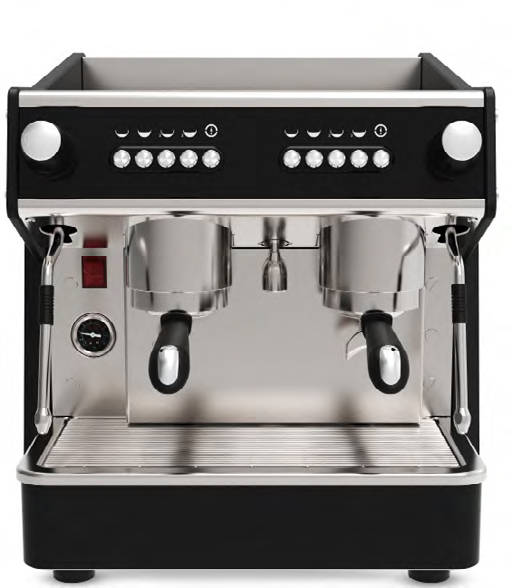 ONYX 2GR-Mini
Born from the perfect combination of reliable, high-performance espresso machine and our continuous pursuit of innovative solutions to push coffee technology further, both ONYX and ONYX Pro are espresso machine that merges creative design with endless customization possibilities. Our goal from the very beginning of this journey has been to create a line of espresso machines that can hard work all day long while still looking it's very best, perfectly balancing exceptional beauty with practical utility for demanding
baristas.
Features
Take control of brewing, programming and cleaning functions with a 2.5" LCD touchscreen display.
Keep each group clean and ready to go between brews with just the push of a button.
Allow coffee to develop its flavour naturally with preinfusion and complete saturation in every dose.
PID digital temperature control across all groups guarantees accurate heating for every brew.
Straight-flow wands ensure minimal steam restriction and anti-suction valves plus Teflon coatings keep everything hygienic and easy to clean.
Perfectly steam milk by hand, or reduce labour by letting steam flow automatically.
Cup shelves fold up when not needed, and remove with just the press of a button for cleaning.
Auto cleaning means the group head and shower always stay clean and ready for the next brew.
Downloads